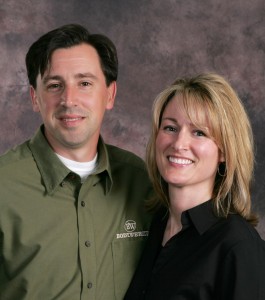 Bodywerks is a full service auto body and collision shop located south of the Twin Cities.  We repair all makes and models of vehicles – domestic and foreign, cars, trucks, and SUVs; and paint/repair motorcycle tanks, snowmobiles, boats, and more.
Services that we offer include:
Complete insurance claim assistance
Expert collision and refinishing service
Hail damage repair
Frame work, auto glass installation, paintless dent removal, and towing services are available
Complimentary estimates
Auto painting with precision color matching
Mobile estimates for fleet work
Pick up and delivery services available
Complimentary wash and vacuum before delivery
Timely service
Reliable work and

flexible hours

Clean, customer-friendly office area
Insurance Relations
The insurance company authorizes payment for claims, but you, the customer, authorize the actual repairs.  We work closely with insurance companies to satisfy the following conditions:
Respect the wishes of the customer;
Restore the vehicle to pre-loss condition;
Protect your investment in your vehicle; and,
Ensure the satisfaction of you and your insurance company.
All work done by us is guaranteed to be free of workmanship defects.  Our quality team of technicians will have you back in a vehicle that you'll be proud of for many years.  We offer a guarantee to ensure customer satisfaction.
Lifetime Paint Guarantee: Bodywerks guarantees your paint against primer adhesion problems, peeling, blistering and wrinkling, loss of gloss or shine.  What is not covered: chips, nicks or any road damage, rust or corrosion.  Lacquer checking is not covered unless paint is stripped.
Lifetime Workmanship Guarantee: Bodywerks guarantees that for as long as you own your vehicle, we will, at our expense, correct or repair all defects which are attributable to defective or faulty workmanship in the repairs stated on the repair invoice – unless caused by rust, or due to damage resulting from unreasonable use or improper maintenance/care of the vehicle.  Unless otherwise directed, only original factory replacement parts will be used to repair your vehicle.
* This guarantee covers labor only and does not apply to parts, material or equipment which may be covered by manufacturer's warranty.
If necessary, we can arrange for a vehicle to be here for you at the time you drop off your car.  Billing can be set up at a discounted rate between select car rental agencies and yourself.
Bodywerks Auto Body Repair is open from Monday through Friday 8:00 – 5:00.  We also schedule flexible appointments outside these days/hours for your convenience.